Educating Empowering &
Elevating MSMEs in Nigeria and Africa
Educating Empowering &
Elevating MSMEs in Nigeria and Africa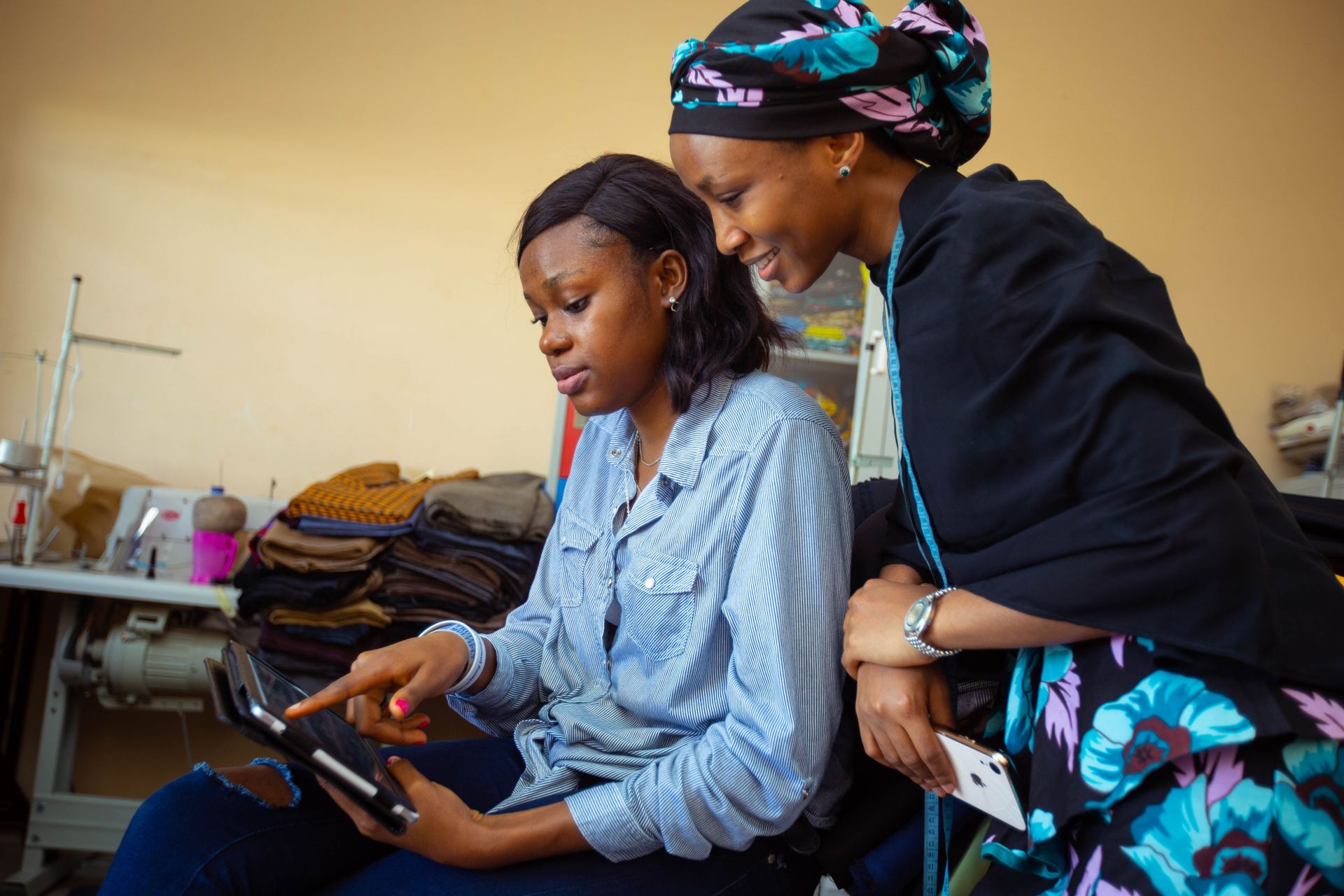 Powered by: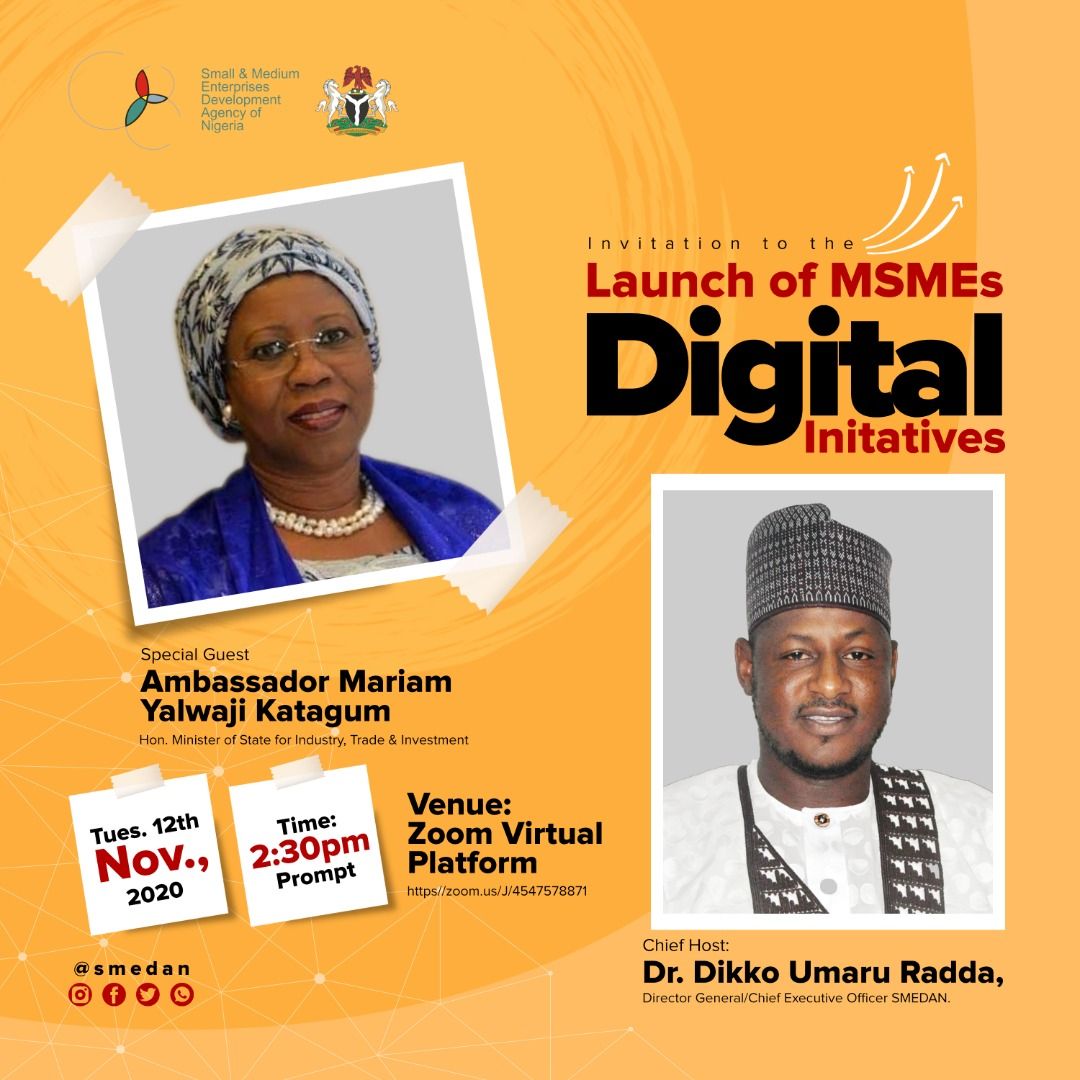 The MSME Digital Academy is a Sapphital initiative with the Federal Government of Nigeria, through the Small and Medium Enterprise Development Agency of Nigeria (SMEDAN) to educate, empower and elevate millions of MSMEs across Africa. The SME Digital Academy was officially launched in 2020 by the Hon. Minister of State for Industry, Trade and Investment, Amb. Mariam Yalwaji Katagum and the Director General/Chief Executive Officer, SMEDAN, Dr. Dikko Umaru Radda to explore and maximize the opportunities presented through emerging technologies.

The MSME Digital Academy is the first major Online Learning Platform with a growing collection of Online Courses and Lessons for MSMEs in Nigeria and indeed across Africa. Small business owners, their employees, freelancers, and indeed anyone about to launch a new business can learn multiple skills on any device, at any time. It will cover diverse areas including technical skills, soft skills, business tricks, experiential knowledge, crafts, business information, success tips, and many more.

Empower Millions of MSMEs to Grow​
With knowledge comes understanding and better business performance. By sharing skills, knowledge, and wisdom from experienced entrepreneurs, we empower businesses and their employees.
​
Create Jobs and Income ​
When businesses grow, they employ more people and the economy grows. We want more MSMEs to not just survive, but thrive and accelerate the growth of Africa. Also, this platform will create jobs for thousands along the Digital Learning Value Chain - Instructors, video producers, animators, designers, digital, artists, and more.
Support Government Interventions​
An economy thrives on successful MSMEs. From taxes, to pension, insurance and more, the Government revenue base will increase and interventions can be better managed. ​This organized platform makes it easier to reach more and more businesses directly.
Build an Online MSME Community ​
As businesses learn, they also become part of the community of MSME owners who come together to exchange knowledge, ideas, information and the wisdom needed to develop the sector. Faster digitalization of the African continent.
Teach and Earn​
Transferring knowledge and skills from generations to generations, from experts to upcoming. If you have some knowledge and wisdom to share, a business owner out there is waiting to learn. Become an instructor today.​
Accelerate Attainment of SDGs
Imagine a world with Zero Hunger, No Poverty, Quality Education, Equality and more. The SME Digital Academy will contribute to the attainment of SDGs No. 1, 2, 3, 4, 5, 8, 9, 10, 17. Knowledge and education transforms generations.
In December 2021, NCC and SMEDAN signed a Strategic Partnership to train MSMEs on the SME Digital Academy, a landmark event that will drive the growth of the Digital Economy and Non-Oil GDP. We are pleased to note that the first Batch for First Quarter 2022 graduated on April 8, 2022.
SMEDAN's Strategic Partners
Some Partners of SMEDAN that support SME Development in Nigeria and invited for the Graduation Ceremony.

A critical factor for SME growth is Knowledge and Skills and that is what we are pushing with this academy. Soon, a lot of benefits will be tied to the SME Digital Academy.
Abubakar A. Bello
Managing Director / Chief Executive
Nigeria Export- Import Bank
Prof. Yemi Kale
Statistician General of the Federation/CEO
National Bureau of Statistics
Makiko Okumura
Senior Director, The Resident Representative Japan International Cooperation Agency (JICA)
Mr. Tony Okpanachi
The Managing Director
Development Bank of Nigeria (DBN)
Mallam Farouk A. Salim
The Director General
Standard Organization of Nigeria
Mr. Godwin Emefiele
The Governor
Central Bank of Nigeria (CBN)
Prof. Moji Christianah Adeyeye
National Agency for Food & Drug Administration Control
Muhammad-Nami
The Executive Chairman Federal Inland Revenue Service (FIRS)
Christopher Pycroft
Country Director

Department for International Development (DFID)
Mohammed Suleyman
Director
Financial System Strategy 2020
Awal Hassan
The Managing Director
Bank of Agriculture (BOA)
Mr. Amu Ogbeide
The Managing Partner /CEO
Star Sapphire Group
Senator Osita Izunaso
The Director General
National Automotive Design and Development Council (NADDC)
Mr. Olusegun Awolowo
The Executive Secretary/CEO
Nigeria Export Promotion Council
Mrs. Ebere Okereke
The Executive Director
Sapphital Learning Ltd
Mr. Olukayode A. Pitan
The managing Director/CEO
Bank of Industry
A.G.Abubakar
The Registrar General Corporate Affairs Commission
Mr. Olusegun Awolowo
The Executive Secretary/CEO
Nigeria Export Promotion Council
Mrs. Ebere Okereke
The Managing Director
TheFlygeria, Lorewa, Sapphital
WHY YOU SHOULD LEARN ON THE SME-DIGITAL ACADEMY
The SME Digital Academy is guided by the principles of Excellence, Value-Creation and Social Impact. We bring the finest instructors and share their wisdom with other business owners. We understand the importance of Value and Impact to communities and families and will strive for top-quality at all times.
LOCAL APPROACH
The modules and lessons are designed in a practical way, with real-world localized examples relevant to your business. We will be the preferred learning platform for Businesses in Africa.
IMMEDIATE IMPACT
The strategies shared and knowledge gained can help you to immediately set up your business or scale up existing operations. We work with our instructors to cover diverse areas of learning.
SME ECOSYSTEM
We work with fellow agencies of Government, International bodies, Private Companies and indeed instructors and businesses to build an ecosystem that will grow the SME Sector.
Knowledge is Power
You don't need to shut down your business. Take lessons on Digital Skills and Customer Service right in your Shop and watch your business grow with lots of more customers that will buy online, and select fabrics online, place their orders and you make it and deliver to them. So much to learn. Sign up on the SME Digital Academy and become the best in your trade.
THE MSME DIGITAL ACADEMY
The MSME Digital Academy is a joint initiative of the Federal Government of Nigeria, through the Small and Medium Enterprise Development Agency of Nigeria (SMEDAN) and Sapphital Learning Ltd to educate, empower and elevate millions of MSMEs in Nigeria and across Africa.

EXPLORE OUR COURSES!
Don't loose the opportunity to become happier, more effient and more effective in your daily professional life